Deadline to apply is Sept. 2, 2022. Selected candidates will be notified by Sept. 7, 2022.
The University of Minnesota Bookstores Brand Ambassador program is a great opportunity for students to build connections on campus while repping their school spirit. University of Minnesota Bookstores Brand Ambassadors are passionate about the U of M, are leaders among their campus peers, and experts on current trends. University of Minnesota Brand Ambassadors foster key campus relationships and drive University of Minnesota Bookstores initiatives. The University of Minnesota Bookstores is actively committed to diversity and inclusion by fostering a safe space for students to build connections, further their goals, and provide fun and unique experiences. We encourage students from all walks of life to join this program.
Important details. This is not a paid position. Ambassadors will be compensated with free University of Minnesota merchandise each month. If all tasks are completed during the semester (3-4 pieces of content per month), the Ambassador will receive a $300 University of Minnesota Bookstores at the end of the semester. Content DOES NOT have to be posted on your personal social media pages, however, you are welcome to do so. All content will be delivered to the Program Manager to be posted on U of M Bookstores Instagram, Facebook, TikTok, and/or other channels. Must be enrolled at the University of Minnesota for Fall '22 semester. Must be able to come to University of Minnesota Bookstores located in Coffman Memorial Union 2 - 3x per month to pick up merchandise. Must agree to our Code of Conduct and sign a Rights to Media agreement. Brief weekly check-ins with the Program Manager are required. The check-ins are virtual. The position will run for the Fall '22 semester. Ambassadors may return for future semesters as long as they stay enrolled as a U of M student and follow our Code of Conduct. University of Minnesota Bookstores has the right to terminate an Ambassador at any time.
The Ideal University of Minnesota Bookstores Brand Ambassador
Are you a trendsetter? Outgoing and friendly? Actively involved on campus? Love the U of M? If you answered YES to all those questions, then this is the perfect opportunity for you!
We want someone with Gopher Spirit! Our brand ambassadors are enthusiastic about the University of Minnesota, and flaunt that through social media platforms.
Are you actively involved on campus? We love students who are highly motivated and involved in student organizations, Greek life, and/or club sports.
It is essential that our brand ambassadors have proven leadership skills. Having an outgoing personality and great fashion sense are a huge plus!
Commitment is key; we want students who will commit to actively posting on their Instagram account, meet deadlines, and maintain a high level of professionalism.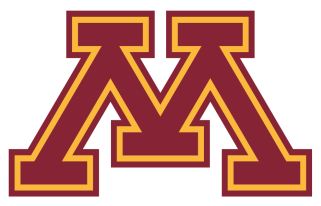 ELIGIBILITY
Must be a current University of Minnesota student
Must have a public social media profile. Either TikTok or Instagram, preferably both
Must have transportation to University of Minnesota Bookstores in Coffman Memorial Union at least 2x a month
Must have proficient knowledge of Instagram and TikTok
Must be willing to fulfill all key responsibilities for at least 1 full semester
Must be able to film and/or photograph your own content and deliver it to Program Manager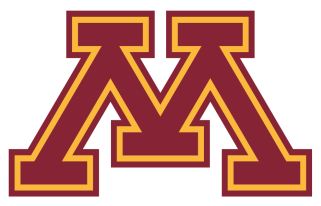 PERKS
Brand Ambassadors will be featured on the U of M Bookstores social media
Besides social media, Brand Ambassadors have the opportunity to be featured in marketing materials such as posters, banners, web graphics, print and digital advertisements, flyers, brochures, and more
FREE U of M Bookstores merchandise each month
High quality photos for you to use
Sneak peak at new U of M apparel, gifts, and more
Snacks
Chance to receive a $300 gift card at the end of the semester
Make new connections on campus
Gain valuable experience in marketing, branding, and social media and MORE!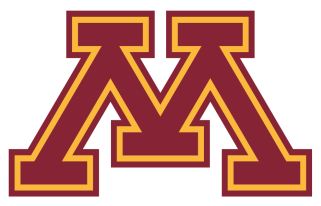 KEY RESPONSIBILITIES
Create content for the University of Minnesota Bookstores to publish on their social platforms and other marketing assets. Minimum 4 pieces of content per month. You do not have to post on your own platform if you do not wish!
Promote U of M Bookstores sales, events, and products
Attend at least 1 professional photoshoot per semester
Do weekly check-ins with your program manager
Attend at least 2 U of M Bookstores events per semester
Adhere to our Code of Conduct
Questions? Email our Marketing Manger Whitney at slett130@umn.edu